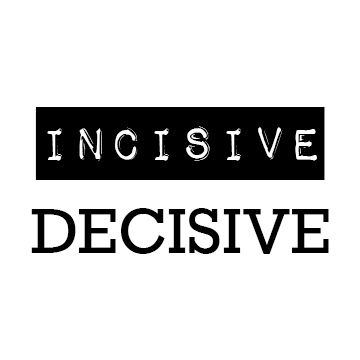 It's been a while... 
Just a quick update to let you know we're still here.
Shaun is frantically editing episode 4 to ensure it gets past our legal department (and the GDC). It'll be out in a week or so, and DEFINITELY before Christmas.
In the meantime, here's a little catchup from us, and a bit of philosophy.
As always feel free to get in touch:
Email us on info@incisivedecisive.com
Twitter.com/IncisivePod
Facebook.com/IncisiveDecisive
Our theme is by the wonderful Gallops - hear more at GallopsGallops.com