Episodes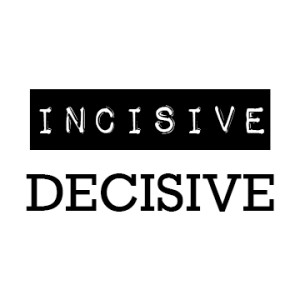 Saturday Jun 01, 2019
Saturday Jun 01, 2019
We're spoiling you this month, with another new episode.
This is our Mental Health special, and probably the most important episode we're put out.
Expect frank discussions of mental health issues in and out of dentistry.
In this episode we talk about:
'Happy' by Derren Brown
'Happiness' by Tal Ben-Sahir
'Why We Sleep' by Matthew Walker
'Flow' by Mihaly Csikszentmihalyi
The Last Tuesday Project regular mental health episodes
The blog that accompanies this episode is here.
If you, or anyone you know is suffering from mental health issues, we recommend seeking advice from mind.org.uk or The Samaritans.
Like what we're doing? Then why not leave us a review on Apple Podcasts, or your podcast app of choice.
We love a chat, so feel free to contact us:
Email: info@incisivedecisive.com
Twitter: @IncisivePod
Facebook: Incisive Decisive
Our intro music is 'Graverobber' by Gallops. Find more of their music here.