Episodes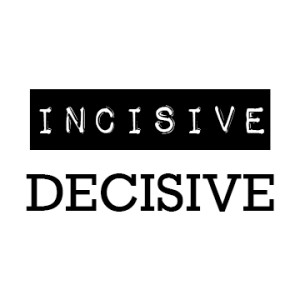 Sunday Jul 07, 2019
Sunday Jul 07, 2019
It's new episode time, and this time we avoid getting sued but talking about indemnity.
Discretionary or insurance based? Occurrence-based or claims-made?
We'd be interested in hearing from anyone involved in the indemnity industry to help clear up some of the confusion we discuss in this episode. Feel free to contact us via the usual channels.
Like what we're doing? Leave us a review on Apple Podcasts or your podcast app of choice.
We're social animals, so feel free to contact us:
Email: info@incisivedecisive.com
Twitter: @IncisivePod
Facebook: Incisive Decisive
Our intro music is Graverobber by Gallops. Find more of their amazing music here.