Episodes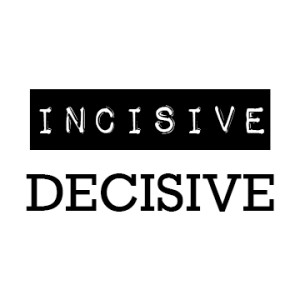 Saturday Jan 18, 2020
Saturday Jan 18, 2020
Welcome to the first Incisive Decisive of 2020. This time we're crystal ball gazing to see what the future of dentistry may hold. 
I wrote about this subject for my regular column in the BDJ. Read all about it here. 
We know this one's been delayed but Colin's been building a new surgery and Shaun's been trying to finish a Masters and neither of these leaves much time for podcasting. 
Who knew!
But we'll be back more regularly with our usual mix of hard-hitting comment from Colin and self-indulgent dribble from me. 
As usual, if you want to correct us, comment on anything we have to say or just say hello you can contact us in the usual ways
That is on Twitter @IncisivePod, via our Facebook page, or you can email us on info@incisivedecisive.com.
If you like what we're doing, think about leaving a review on Apple Podcasts or your podcast provider of choice, it really helps spread the word, as does sharing the links to our episodes.
As always our music is by the wonderful gallops. Hear more at gallopsgallosp.com
So until the next time, that was Incisive Decisive