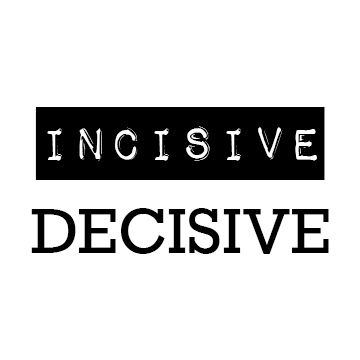 It's new episode time, and this time Colin and Shaun tackle the tricky subject of professionalism.
What does it mean to be professional?
How do we make sure we stay professional?
These and many more questions are at least skirted around for the next half hour or so.
Like what we're doing? Leave us a review on Apple Podcasts or your podcast app of choice.
We're social animals, so feel free to contact us:
Email: info@incisivedecisive.com
Twitter: @IncisivePod
Facebook: Incisive Decisive
Our intro music is Graverobber by Gallops. Find more of their amazing music here.